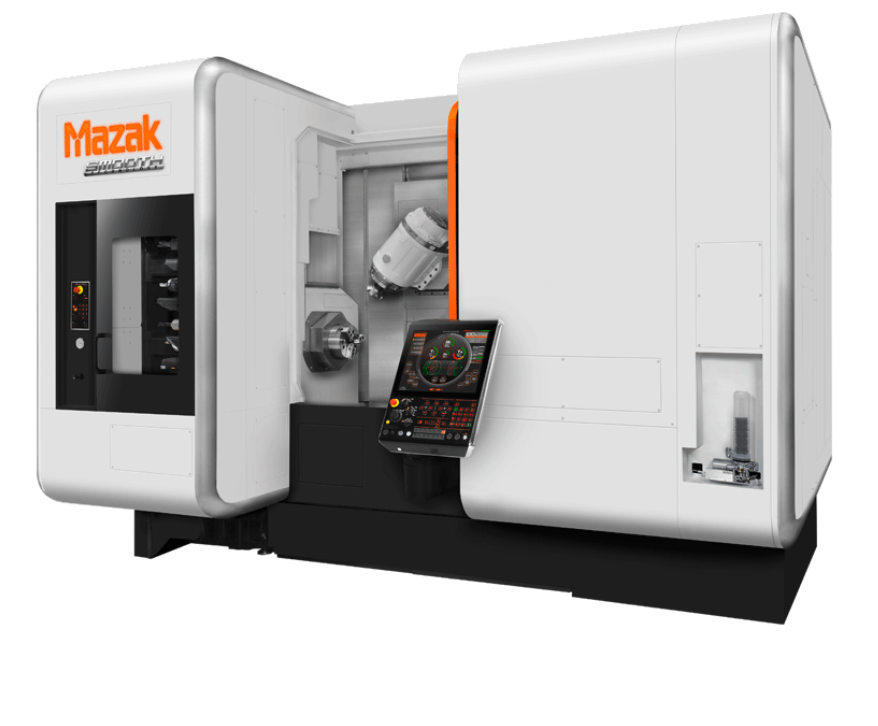 5 Reasons to Find a Machine Shop with Multi-Tasking Machines
If you want to reduce cost and lead time for your next project without compromising quality, find a manufacturer that uses multi-tasking machines to build parts. 
These highly effective machines have revolutionized manufacturing, enabling shops to improve efficiency, flexibility, and productivity. At Reata Engineering, we're committed to using the most advanced technology available, so we've invested in high-end 5-axis multi-tasking machines like the Integrex i200s to provide the best experience to customers seeking high- or low-volume production. 
What is a Multi-Tasking Machine? 
A multi-tasking machine is exactly what it sounds like: a machine that combines multiple processes to reduce the number of operations required to manufacture a part. More specifically, a multi-tasking machine mills and turns part features on one set up. This "one-and-done" process allows shops to be more productive while maintaining high standards of accuracy and quality. 
How Customers Benefit from Multi-Tasking Machines
Multi-tasking machines certainly make life easier for manufacturers. But what matters most is how this technology benefits the folks on the other side of the table: our customers. 
We want our customers to fully understand the value they're getting from our multi-tasking machines:
Automated processes.

Precision machining requires highly skilled labor, but due to the current skills gap in manufacturing, many shops struggle to find qualified workers. Since a multi-tasking machine does the work of up to three machines, we can focus on hiring just one highly skilled machinistinstead of several. We can continue to grow our shop while ensuring that our team of machinists retains its top-notch reputation. 

Extreme accuracy.

Multi-tasking technology is known for its high degree of precision. With just one operation to set up, there's less room for human error than a process requiring multiple machines and setups. Our multi-tasking machines can hold tolerances as tight as .0003" with extreme accuracy and consistency. 
Shorter lead times.

Setting up a part on just one machine speeds up our operations so we can complete parts faster. It's not uncommon to see, for example, six operations reduced to only one. 
Better prices.

For low-volume projects, setup time comprises the bulk of customer costs. With a multi-tasking machine, we can cut the number of setup hours almost in half. Reducing time (and labor) lets us offer better prices to our customers. 
Streamlined quality control.

When multiple operations are involved, errors that happen early on may not become clear until much later in the process, at which point an entire batch of parts may need to be remade. This problem simply doesn't occur with a one-operation workflow, because we can inspect a single part after all operations have been completed to ensure it's up to our high quality standards. 

Do you have an upcoming project—either high- or low-volume—that could benefit from our 5-axis multi-tasking machines? Our sweet spot for part size is 25" x 39", so if you can hold it in 1-2 hands, we can make it. Request a quote and we'll respond within 24 hours.