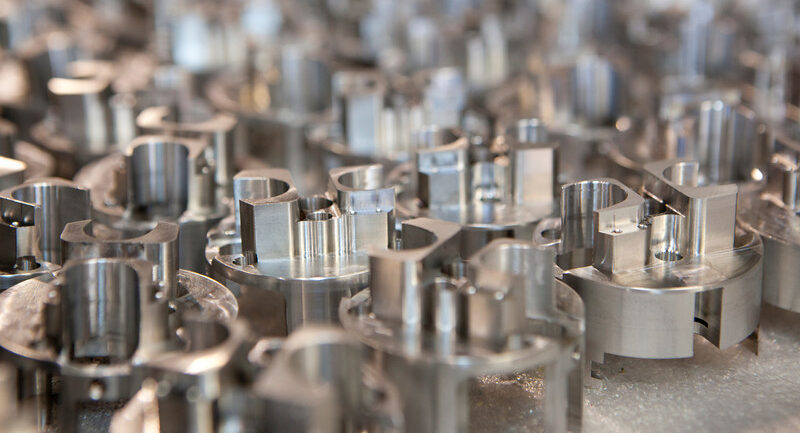 A One-Stop Shop for Complex Assembly Projects
Managing a complex assembly project is a lot like conducting an orchestra.
An intricate blend of time management and strategic execution is required to oversee various moving pieces in pursuit of a specific result. In the case of an assembly, those moving pieces include:

Precision machining custom parts 

Ordering off-the-shelf components 

Coordinating

outside processes
At Reata, our project managers have the skills and experience to masterfully manage the most challenging assembly projects to ensure assemblies are completed on time and meet all required specifications. 
Reata's Experience with Complex Assembly Projects
Reata's complex assembly experience is as varied as it is deep. We are capable of mechanical, electrical, turnkey, and wiring assembly. And we can customize our approach to match the exact needs of each customer, whether for small, large, long-term, or specialty volume orders.
We manage bolt, glue, and welding assembly projects made up of purchased parts and motors and parts we machine ourselves. Some of the assemblies we create include as many as 72 different components! 
Importantly, we have robust quality control processes in place to ensure accuracy and functionality. 
Why Choose Reata for Your Complex Assembly
There are two core advantages to having Reata manage your complex assembly projects:
1. Vendor consolidation
When you hand off your assembly project to Reata, you consolidate vendors so that you're only responsible for communicating with one shop: ours. 
Rather than spending your time tracking shipping notifications for dozens of different components and awaiting updates from disconnected partners, you can direct your energy elsewhere, knowing Reata has everything covered.
2. Real-time problem-solving
If you've ever sourced assembly components from different shops, you know that sometimes, critical issues aren't identified until it comes time to build the assembly and the pieces don't fit. In these cases, parts must be reworked, resulting in additional costs and downtime. 
With Reata's precision machining, assembly, and quality departments under one roof, we have full control of your project to ensure that your assembly fits together as intended. For example, if we notice tolerance stacking problems, which are common in assemblies, we can identify these issues early on and address them immediately. 
Our real-time problem-solving capabilities are especially valuable when customers are prototyping a new assembly. We can work through various iterations quickly and seamlessly to save customers significant time and money.
Reata is Your Vertically Integrated One-Stop Shop
We know time to market is critical to your success, which is why we've vertically integrated our shop to offer precision machining and complex assembly under one roof. Let us handle your most complicated projects so you can rest easy knowing you have a full team of machining and assembly experts available to solve any problem that may arise. 
Bring us your next machining challenge, the most complex application, and tortured deadline, and we will exceed your expectations. Request a quote to work with us!