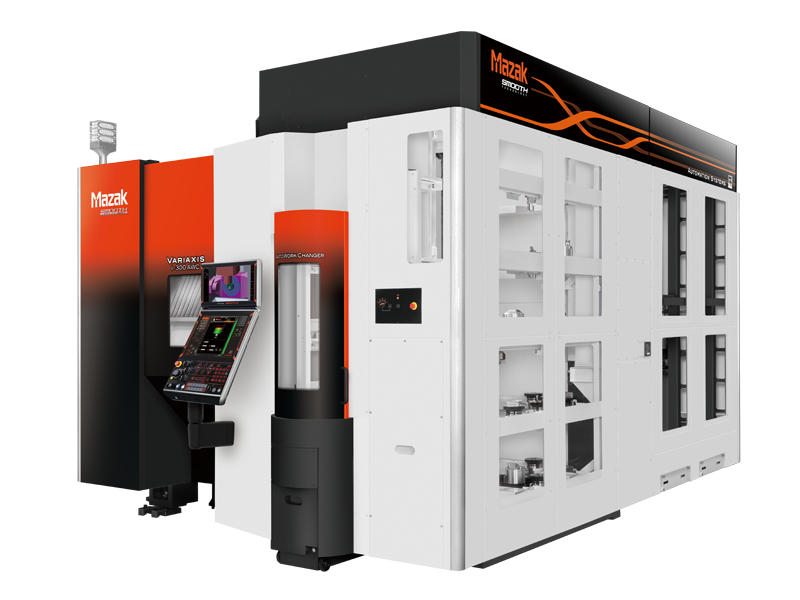 What 5-Axis Machining Capabilities Tell You about a Machine Shop
Regardless of whether your project requires multi-axis machining capabilities, it's in your best interest to work with a precision machine shop that has them. 
By investing in advanced technologies such as 5-axis machining, shops demonstrate core qualities that benefit all customers.
Sophistication
5-axis machines make it exponentially easier to manufacture complex parts. With equipment like our new VARIAXIS i-300 5-axis machining center and INTEGREX i-350H multi-tasking center, we can perform multiple functions simultaneously in a mostly hands-off environment. As a result, our customers enjoy better part quality and lower production costs. 
Machining parts in a single operation streamlines and improves inspection, enabling us to inspect parts when they are 100% complete rather than inspecting unfinished parts one side at a time. We also have the opportunity to ship partial orders of complete parts, so customers have parts in hand faster. 
Efficiency
Because 5-axis machines operate with a high degree of automation, efficiency skyrockets in shops that use them. With our spindles running 24/7, we're able to produce quality parts at a much faster rate with fewer employees, meeting even the most demanding deadlines.
Our 5-axis machines require only six people to operate them—half the number of team members needed to run our vertical machines. This optimized efficiency relieves our employees from working undesirable shifts and empowers them to develop their skills by focusing on more fulfilling, less repetitive tasks. 
Forward-Thinking Perspective
It's no secret that precision machine shops that continuously invest in the latest technologies attract top talent. Skilled machinists want to work in an environment that will help them keep up with industry trends and advance in their careers. In other words, when you choose a shop that stays at the forefront of innovative manufacturing developments, you increase your chances of working with highly skilled machinists. 
We launched Reata Engineering in 1993 with a $6,000 investment in a single manual lathe. In the years since, we've steadily added new machines, square footage, and team members to take our capabilities to new heights. Building up our fleet of advanced multi-tasking machines is the natural next step in our journey toward continuous improvement.
To this end, we recently invested $2 million in multi-tasking machines because we recognize that they're the future of precision machining. To quote the electronic music pioneers Daft Punk, 5-axis machining is "harder, better, faster, and stronger" than previous complex CNC machining technologies. 
At Reata Engineering, we're always working to stay ahead of the curve to benefit our customers through improved quality, faster turnaround, and greater consistency. Whether your part requires simple CNC turning or advanced multi-axis machining, we're the shop for you. 
To take advantage of our state-of-the-art machining solutions, request a quote today!