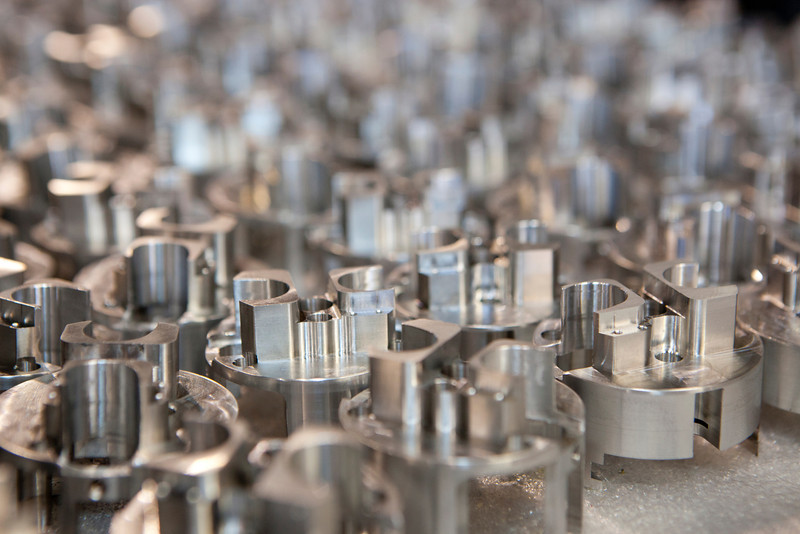 5 Ways Reata Engineering Solves Material Sourcing and Supply Chain Problems
If there's one big manufacturing takeaway from this last year, it's that the global supply chain is far more precarious than we like to imagine it to be. 
No matter what industry you're in, you've probably been impacted by supply chain disruptions like price increases, shortages, and months-long lead times. The reasons for these disruptions vary, from geopolitical policies like import tariffs to the inevitable challenges of restarting the economy following a year of pandemic living. 
Contract manufacturing companies are mostly feeling the supply chain squeeze when sourcing materials. Prices and lead times for aluminum, stainless steel, copper, brass, carbon steel, alloy steel, and even plastics have increased astronomically in recent months. 
Unfortunately, there's no evidence that supply disruptions will resolve any time soon. But in the face of these global challenges, Reata Engineering is committed to being proactive to lessen the burden on our customers. 
How Reata Engineering Solves Material Sourcing and Supply Chain Problems
We're a customer-focused contract manufacturing company through and through. To us, that means being transparent, communicative, and collaborative about material sourcing challenges. 
Here are a few ways we're helping customers maintain reasonable costs and lead times amid global uncertainty: 
Sourcing different sized materials.

If the specific size of material you need isn't readily available, we'll see if we can source a different diameter or gauge of that material instead. For example, suppliers aren't stocking ⅜" x 1 ¾" bar, so we'll look for ⅜" x 2" bar as an alternative. We may have to machine off a bit more material, but additional machining operations are worth it to prevent our customers from going line down. 

Machining parts that are normally cast.

With die casting lead times

increasing significantly, it's often faster and cheaper for us to machine lower volumes of parts instead. The net cost decreases for our customers, and they get higher quality, consistent parts made from a solid material, with reduced lead time. 

Reducing machining operations.

If we can get an extrusion die made quickly and cheaply, we'll consider this solution for reducing machining operations. Working with a specialty extrusion house can be much more cost-effective than going to a mill. A mill typically requires us to buy 12,000 pounds of a material. But a specialty extrusion house may already have a low volume of the material we need on hand.

Thinking outside the box to cut costs.

If we can't get around paying up for a certain material, we'll use our creativity to find other ways to save you money. One of our recent customers was dismayed to see the price of their stainless steel parts increase by 15%. We didn't have control of the price of the material, but we did have control over where we sent the parts for plating. We opted for a local plating vendor instead of the initial vendor to avoid shipping charges. The cost difference made up for the price of the material, and we reduced lead time by two weeks! 

Recommending a different material.

It's rare that we exhaust all our options for sourcing a chosen material. But when we do, we'll always come to you with our expert recommendations for a comparable substitute. We'll collaborate

directly with your engineering team to determine the best alternative material. 
Reata Engineering doesn't just provide practical solutions in response to supply chain problems. Our leadership also works tirelessly to resolve and prevent these issues on a state and federal level. 
Our President, Grady Cope, has sat on the board of the Colorado Advanced Manufacturing Association and the National Tooling and Machining Association. He has leveraged these positions to actively lobby the U.S. Congress to remove import tariffs from raw materials.  
The status of the global supply chain in the months ahead remains to be seen. But no matter what happens, you can breathe a little easier knowing that Reata Engineering is thinking ahead of these challenges and prepared to help our customers succeed. 
Need a solutions-oriented contract manufacturing company ready to face today's challenges? Request a quote.